Nurturing Excellence Through
Tailored Dog Training
AKC CGC EVALUATOR TRAINER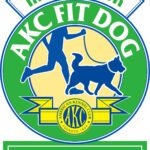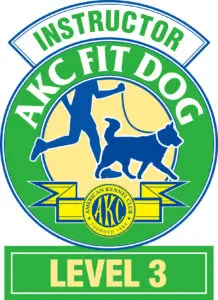 Class Schedule: NOT A PUBLIC EVENT. Must have permission to join. Please go to the Facebook Vintar German Shepherd for cancellations on dog training service classes.
Please go to Vintar German shepherd for cancellation. See bottom of the page for calendar of events.
Please verify the times and dates with the class calendar in class.
Evaluations and private lessons will be set up on Saturdays and Sundays by appointment only.
All dogs and puppies must have an evaluation with me before joining class, as well as up-to-date vaccines. Please check Facebook for updates or canceled classes. I post a weekly event for the class. This will be posted as an event on Facebook. I use a 4-foot terrain weaver slip leash in training. I have them available for anyone who wants one for $20. They are only for dogs in training, and you can use the ones that are available in class. The classes are there for a reason; please use them. I want all my dogs in the social class, but if your dog from the pack did not get proper training and ended up with a high level of aggression, it will start off with private lessons or a training class.
Social class every Saturday from 9 to 11 AM
Vintar German Shepherd Evaluator / Trainers
Vintar German Shepherd evaluator / trainers. We all bring our own unique set of skills. I have been a behaviorist / AKC CGC evaluator trainer for over 12 years and just recently became a AKC Fitdog Instructor. I learned how to be an evaluator with a very special friend Michelle Warburton who worked for Yavapai Police Department SAR division. Chris, my son has been trained by me. He has spent his entire life with a pack of german shepherds. He has helped me rehabilitate many dogs that have come back aggressive and fearful. He is an AKC CGC Evaluator/Trainer/Fitdog Instructor. Carl started off 7 years ago with me with a highly fearful, anxious girl Stryder. He has taken training class with a dog training school as well as many years in my class helping others.  He is an AKC CGC Evaluator Trainer/Fitdog Instructor. Travis is an experienced k9 handler and has enjoyed learning our more positive way of training the more gentle family dogs rather than the work dogs he is used to. He is an AKC CGC Evaluator/Trainer. Tony is a basic obedience trainer.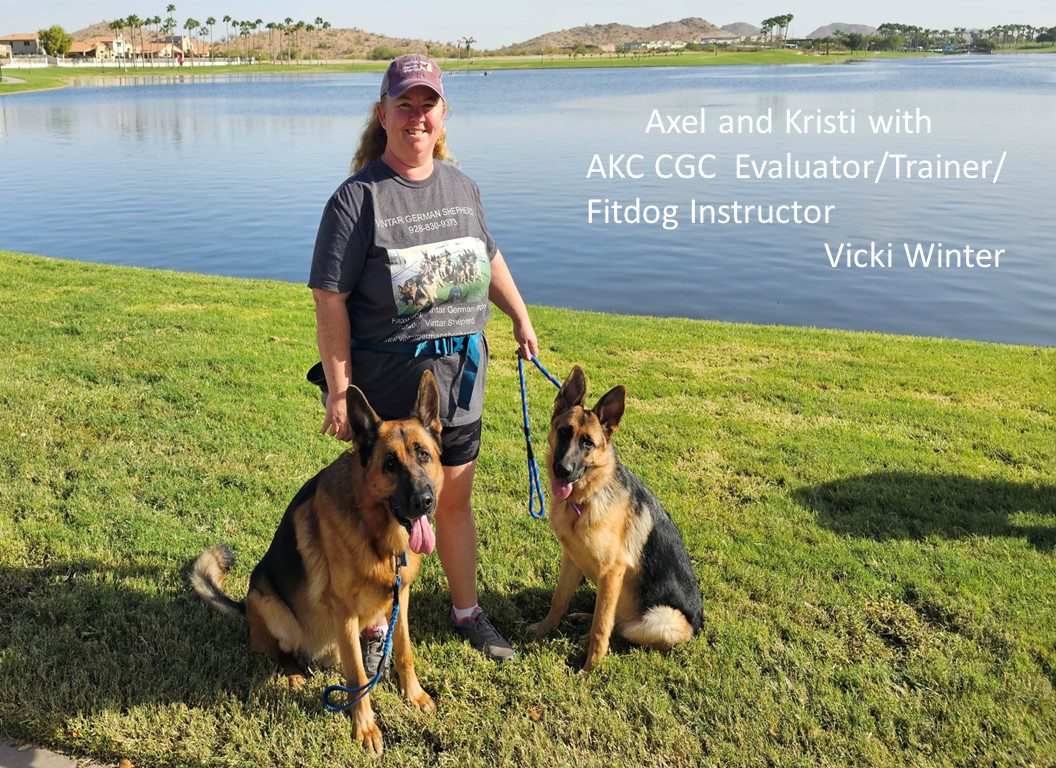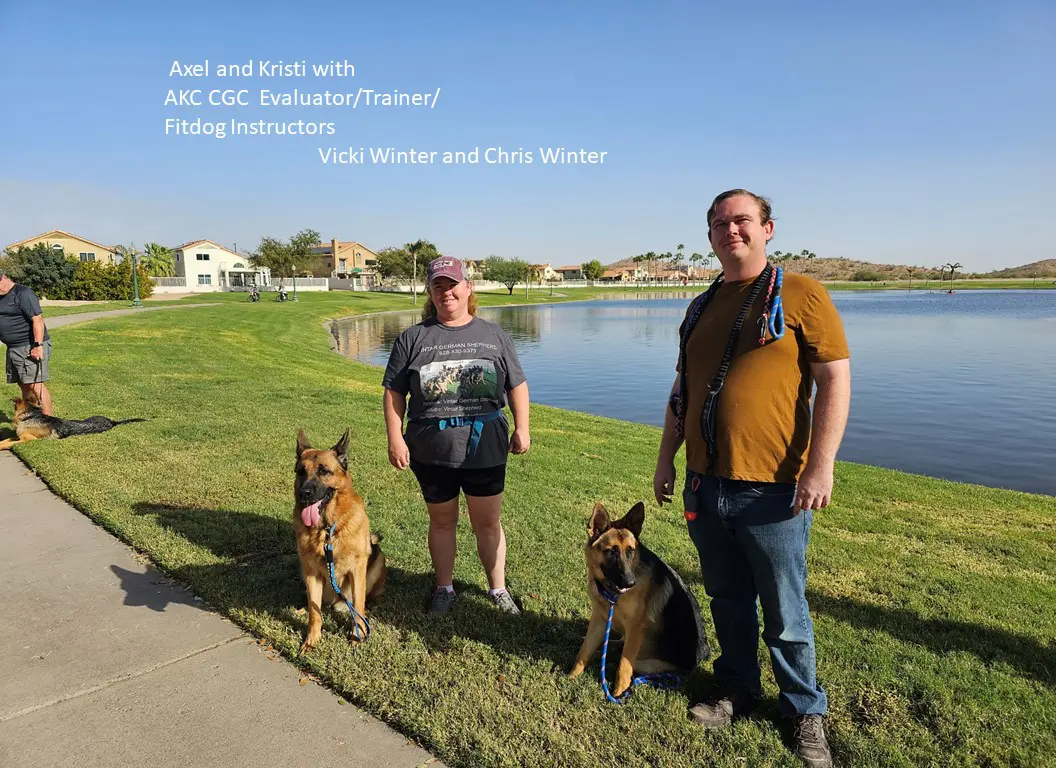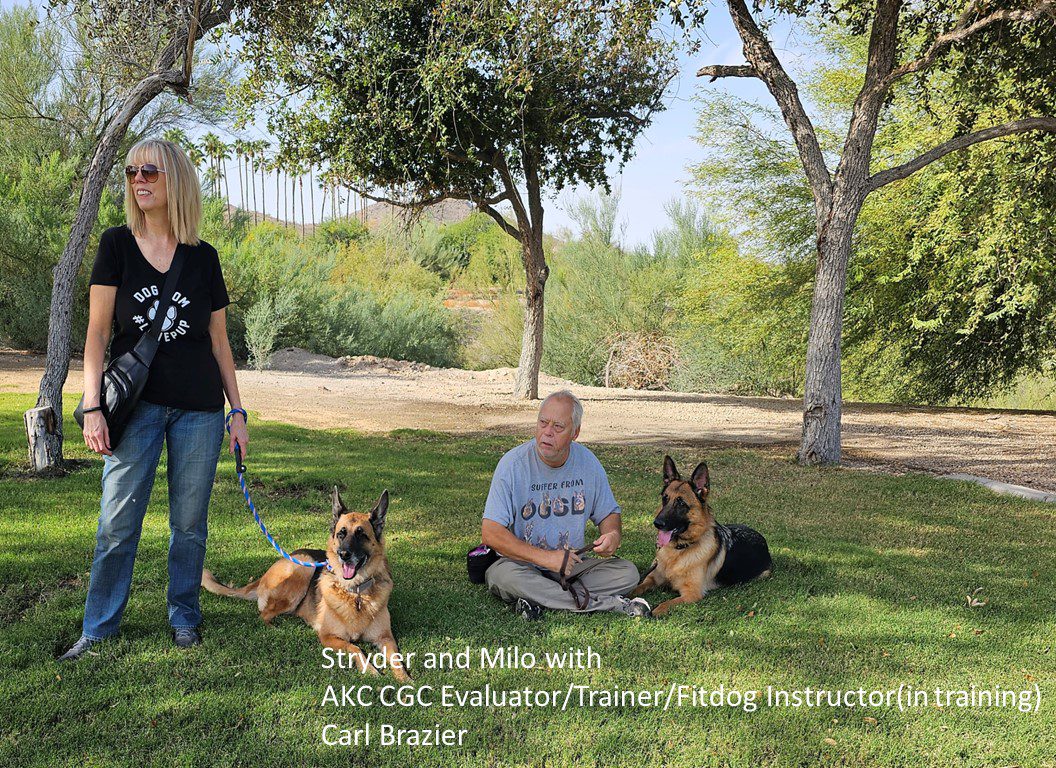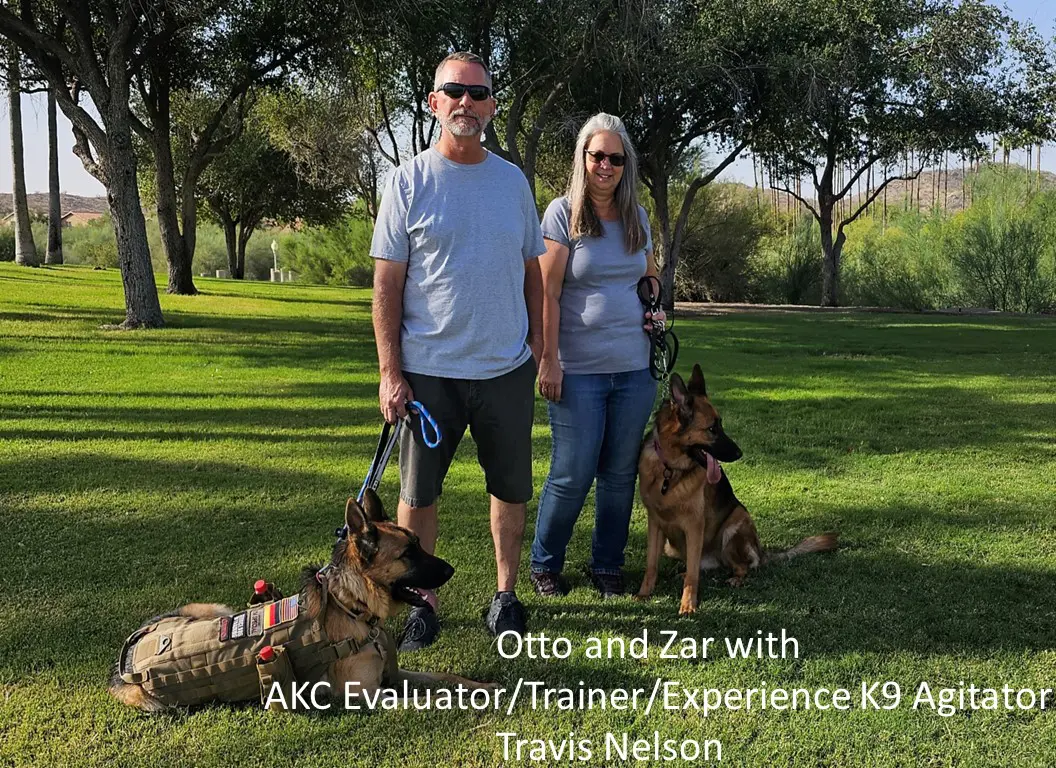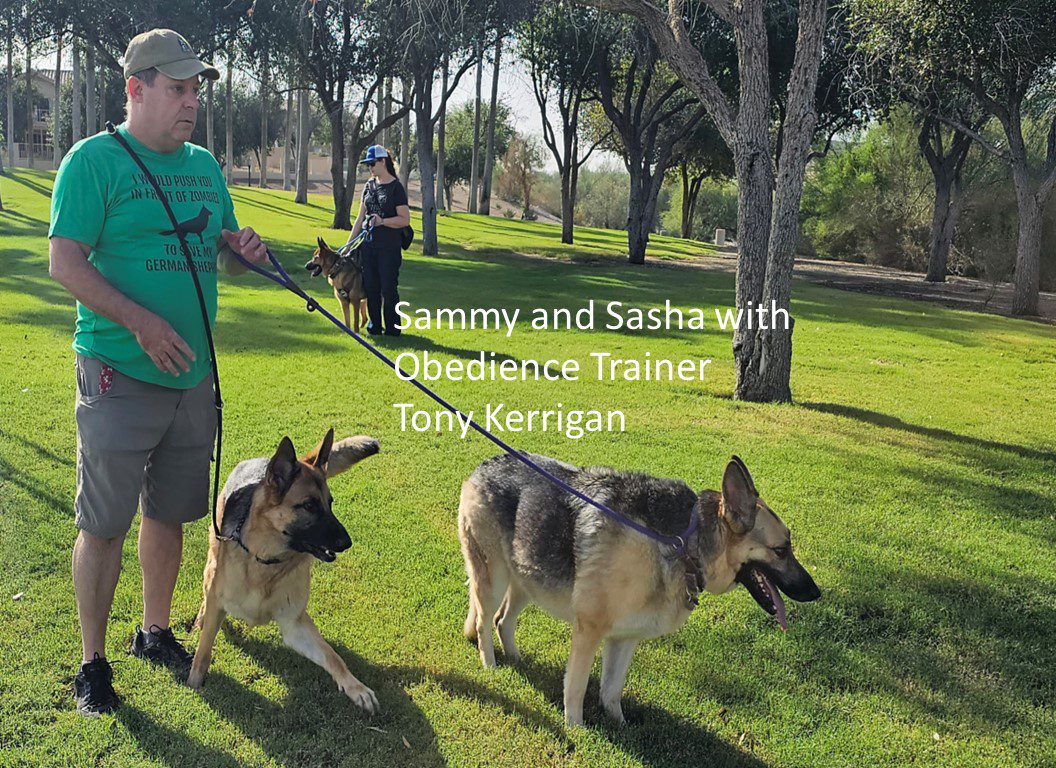 Scroll Down for Pictures, Videos, and Information
Dogs can earn 2 titles to 3 titles with CGC, CGCA and CGCU. (cgc is now a title). Dogs can earn a certificate and 2 titles with the CGC, CGCA, and CGCU. Through trick training, they can earn 4 titles. Advance class uses trick training, rally, fitdog, temperament testing and agility to learn offleash training skills.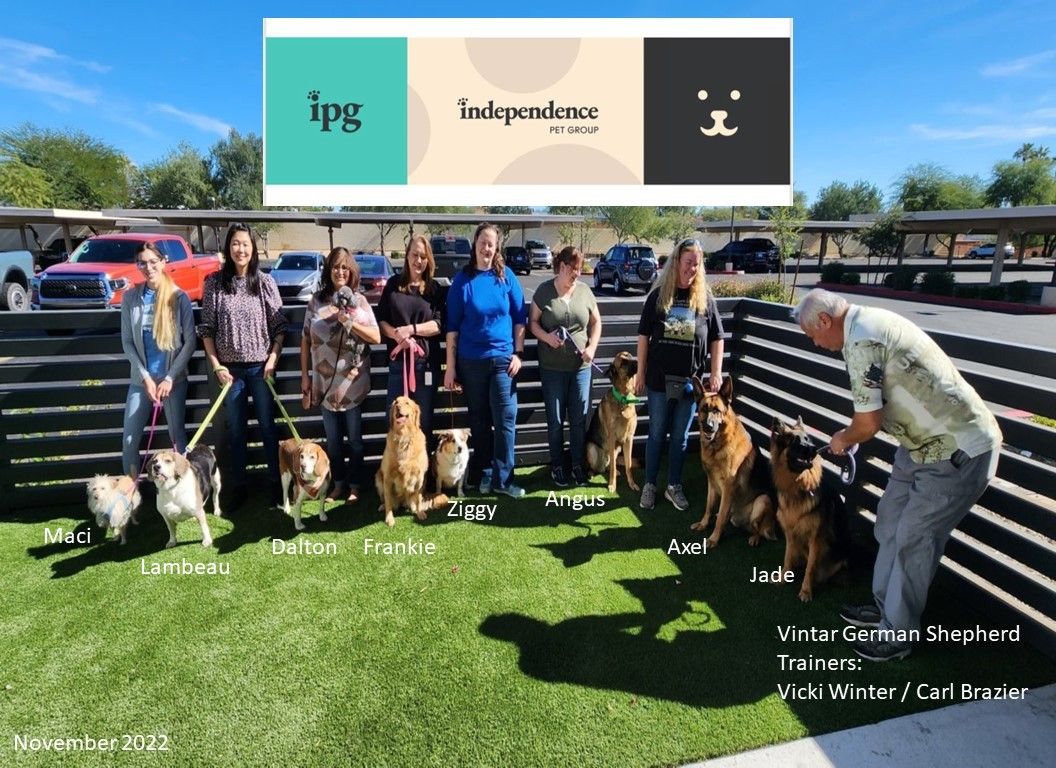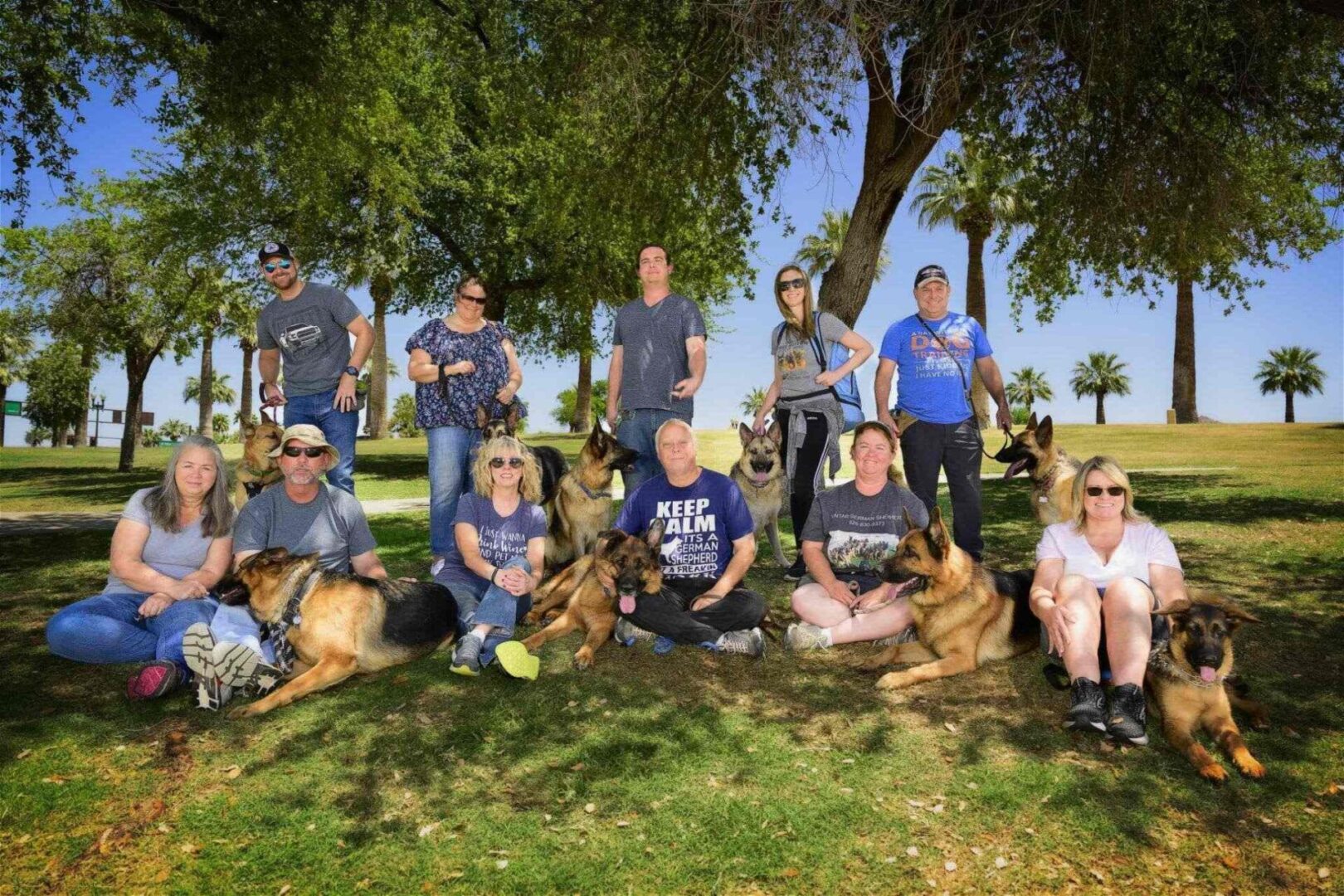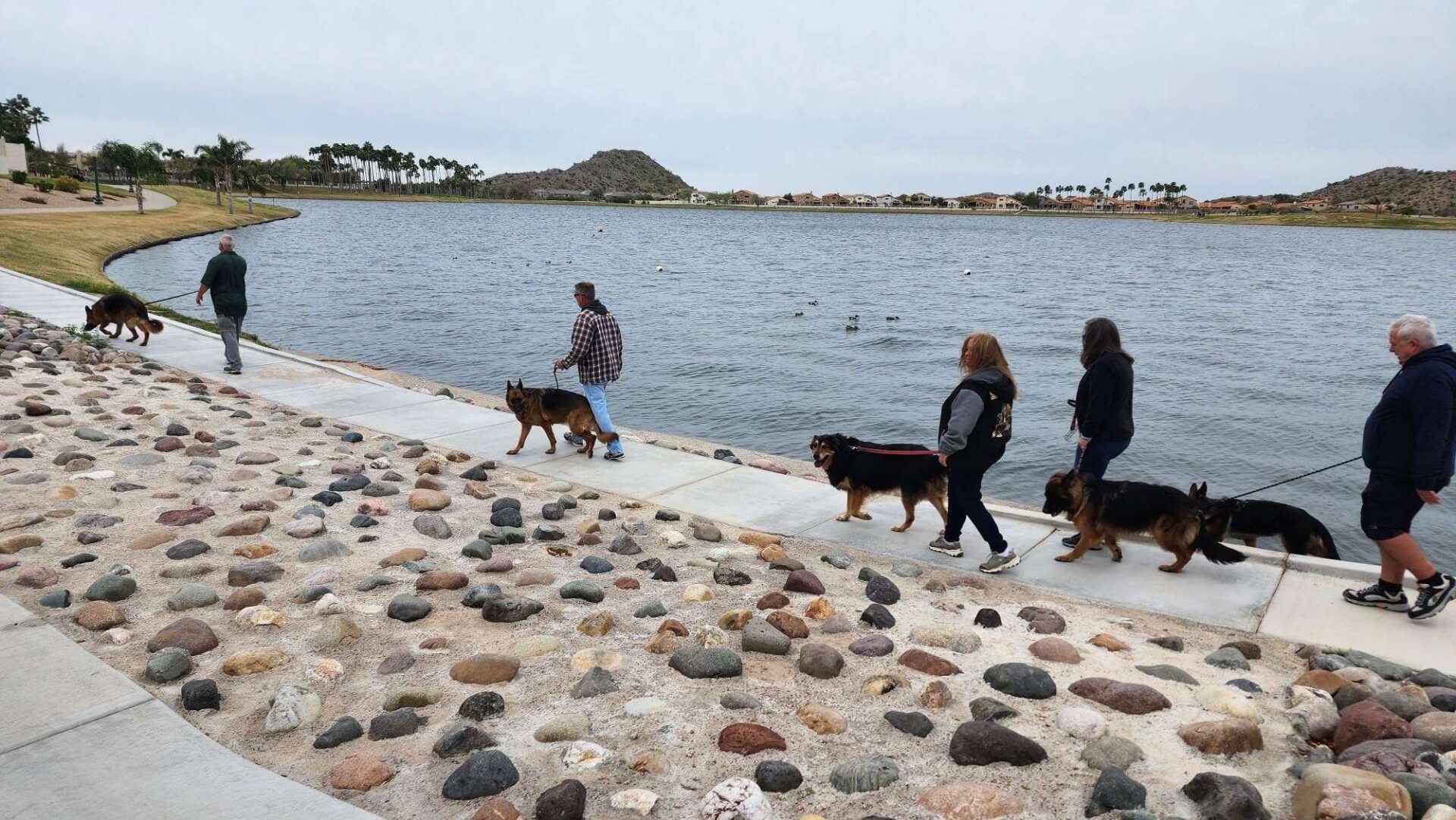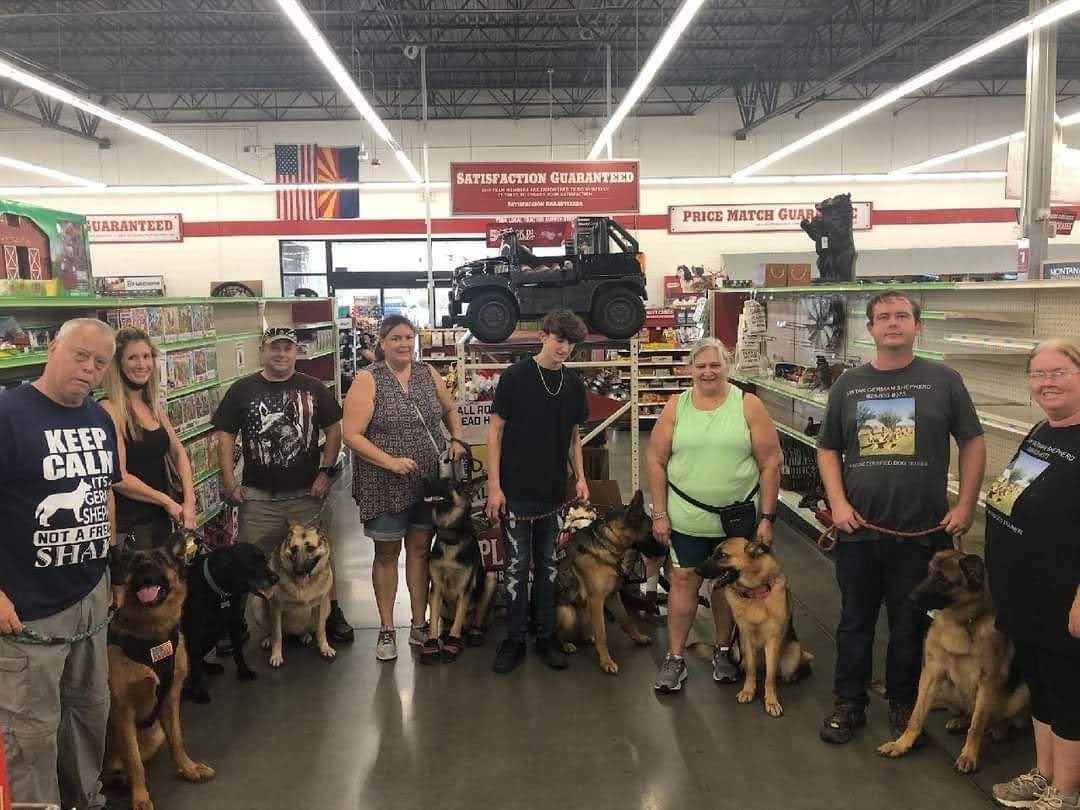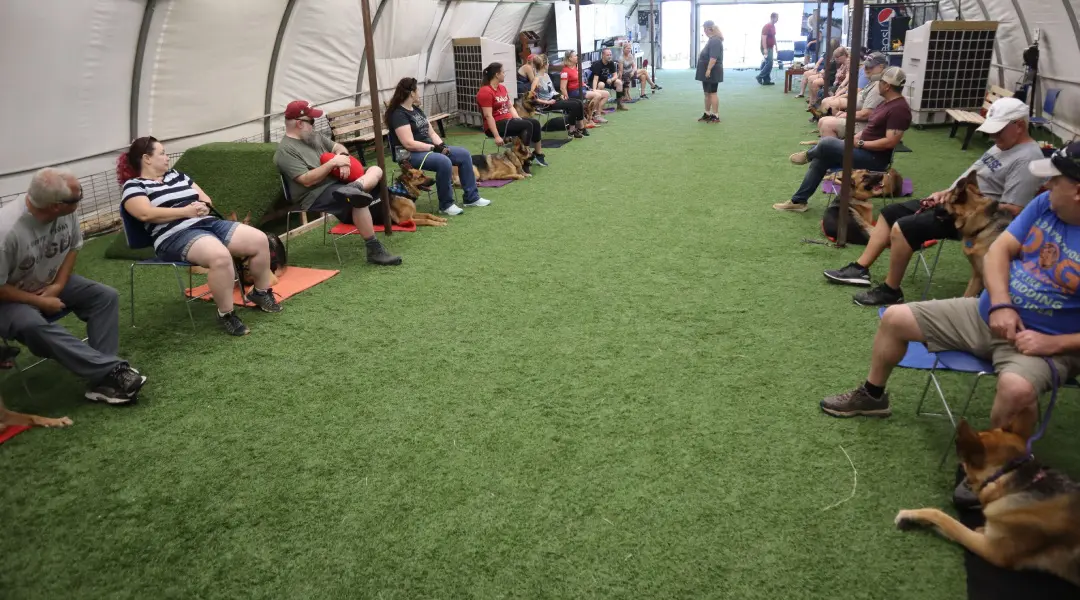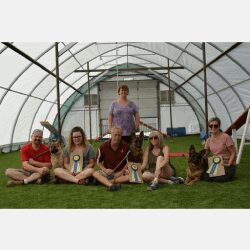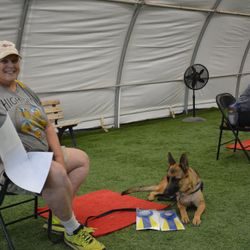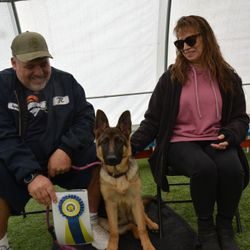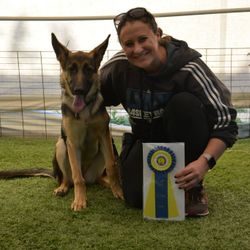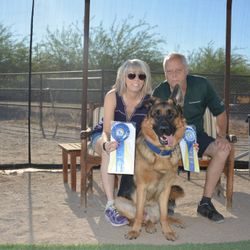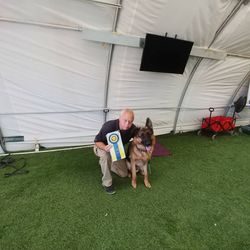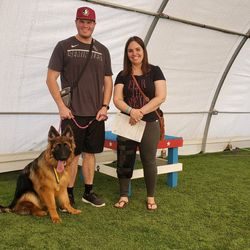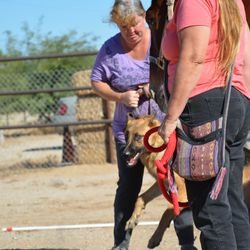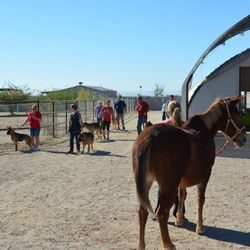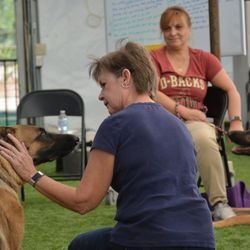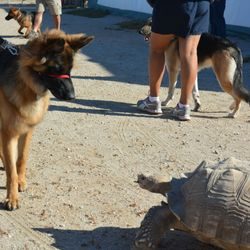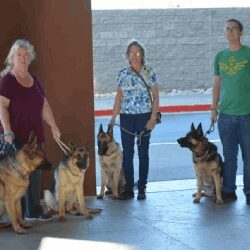 Visiting Eagle Trail Wolf Sanctuary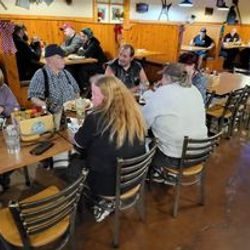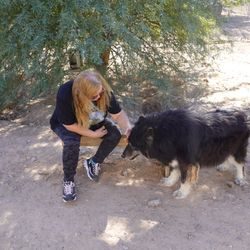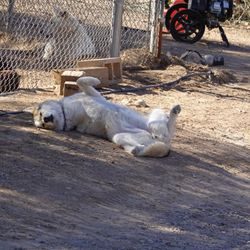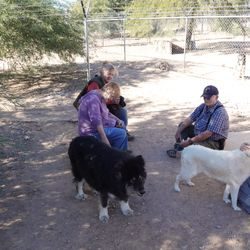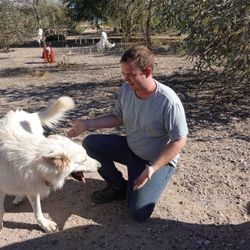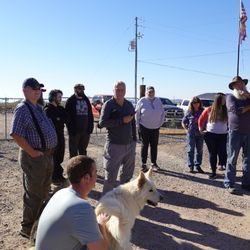 SADIE AKC CGC STAR PUPPY TEST Class
BEHR AKC CGC STAR PUPPY TEST class
Rocky AKC CGC Canine
Good Citizen Test Class
Stryder AKC CGC Canine
Good Citizen Test Class
Sami CGCA / CGCU Canine
Good Citizen Test Class