Vintar Up and Coming Family Members
10% discount for first responders and military
It will need to be verified. 
Please read the note on the deposit below.
Updated pictures of puppies are posted weekly on Facebook.
Please scroll to the bottom for information on puppies, as well as more litter on the way. Meetings with the pack will be set up on Saturdays and Sundays by appointment only. Explanation of a PACKMEET: It is to meet the breeder, all the dogs and/or puppies and to see our training area/environment; it is not to pick a puppy unless a puppy is available to be picked. It is to put a deposit down for a puppy. You will meet your puppy at 5 weeks.
Please keep in mind that I post estimated due dates of pups once females breed; this does not guarantee they will have pups. The due date depends on whether the breeding was successful. I will post a verified estimated due date once I know the female was bred, which is normally a few weeks before they are due unless a large litter, then they will show earlier.
Available Puppies: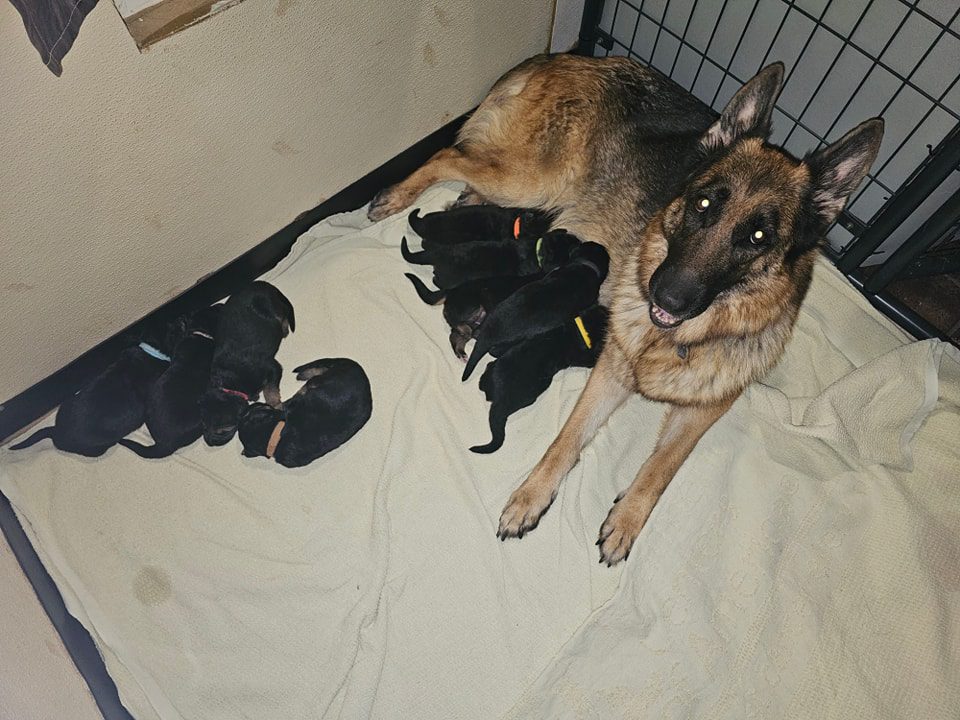 Riley litter born 11/20/23   5 female / 4 male                                              3 males available for deposit
Riley / Axel born November 20, 2023
5 females / 4 males                                                                 Availability to be decided after deposits are notified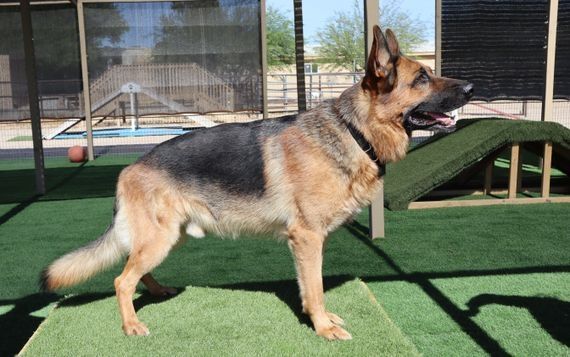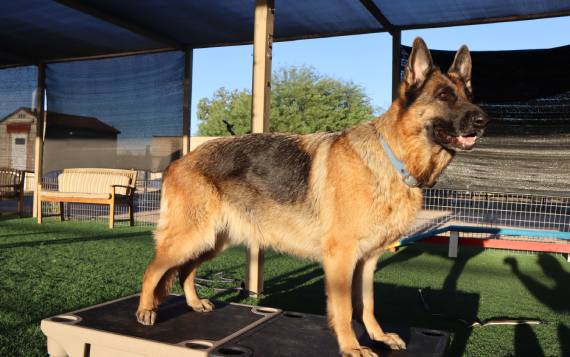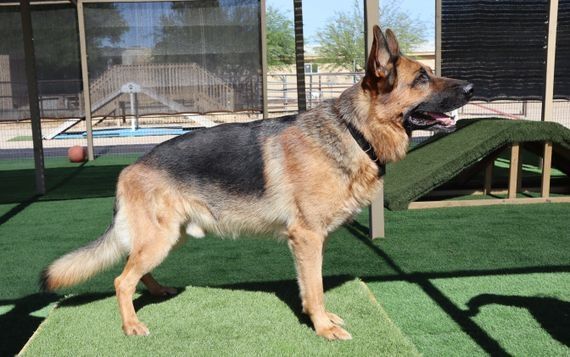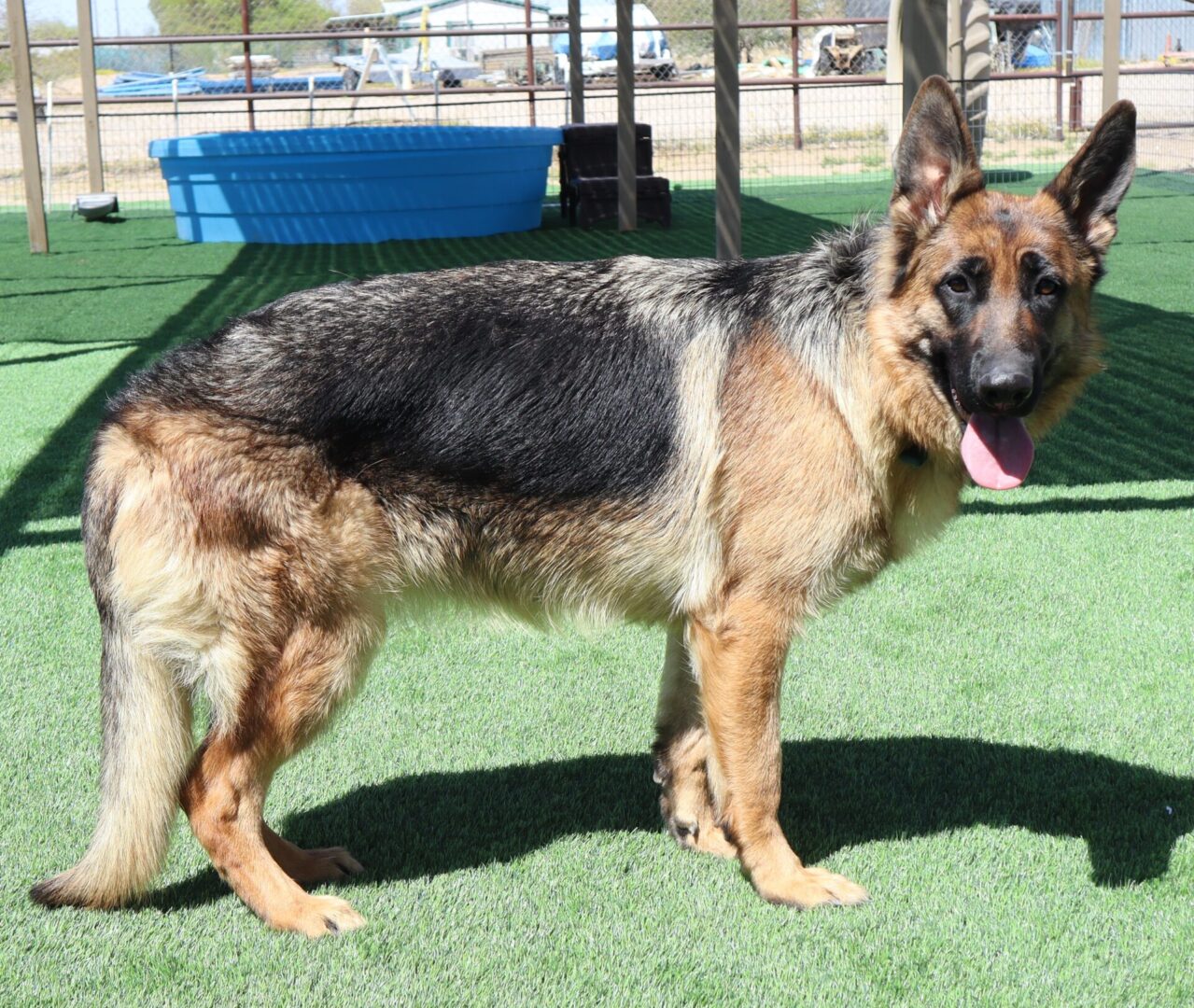 estimated due date December 30, 2023
Estimated due date January 25, 2024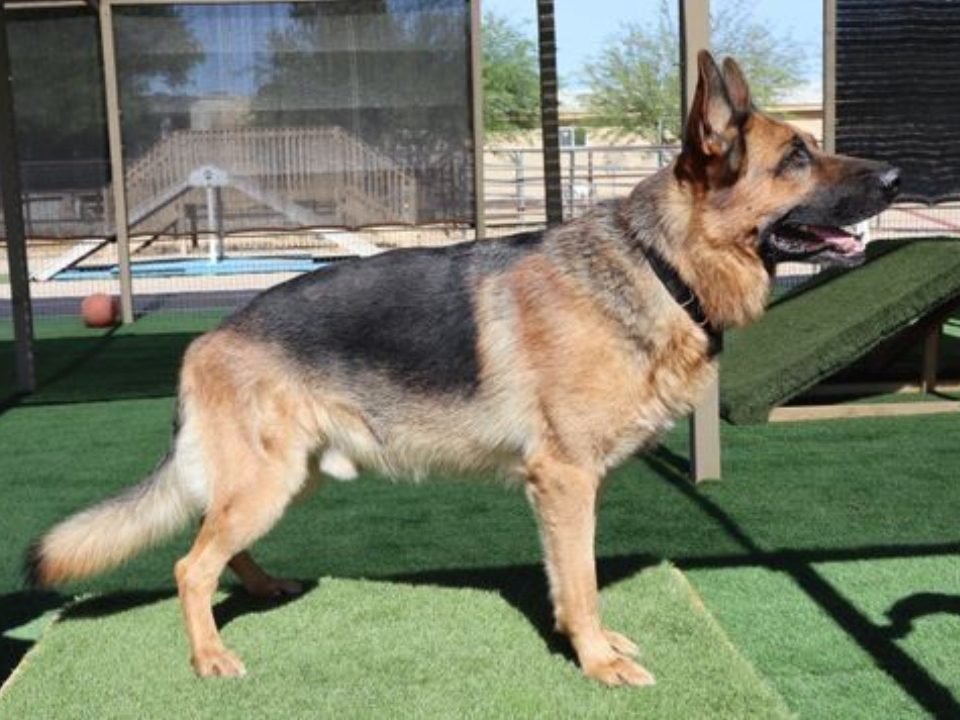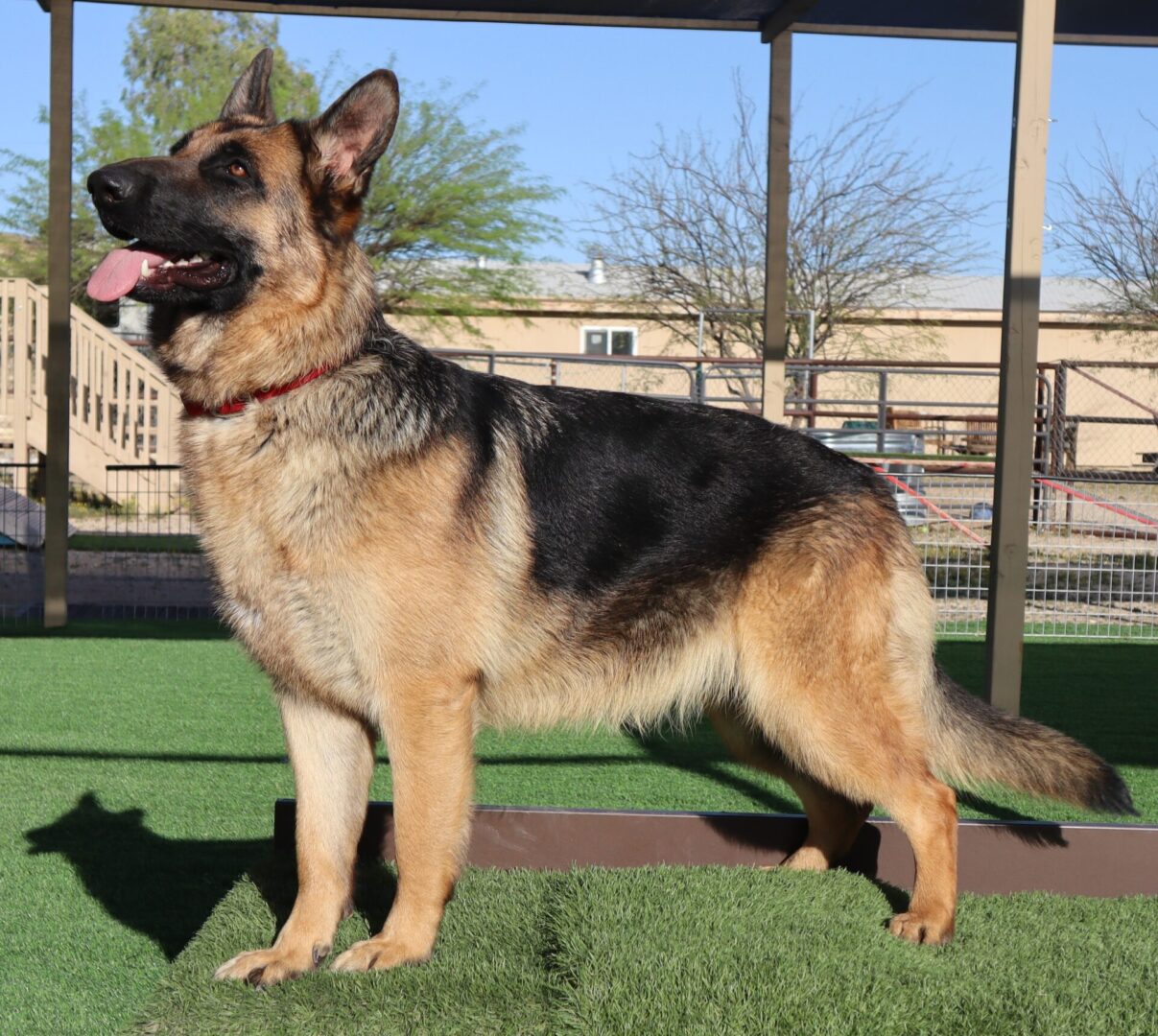 Estimated due date January 27, 2024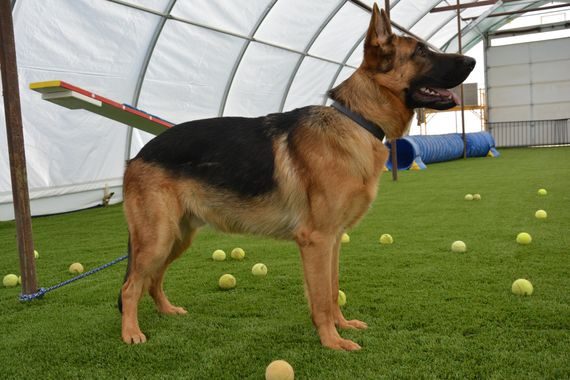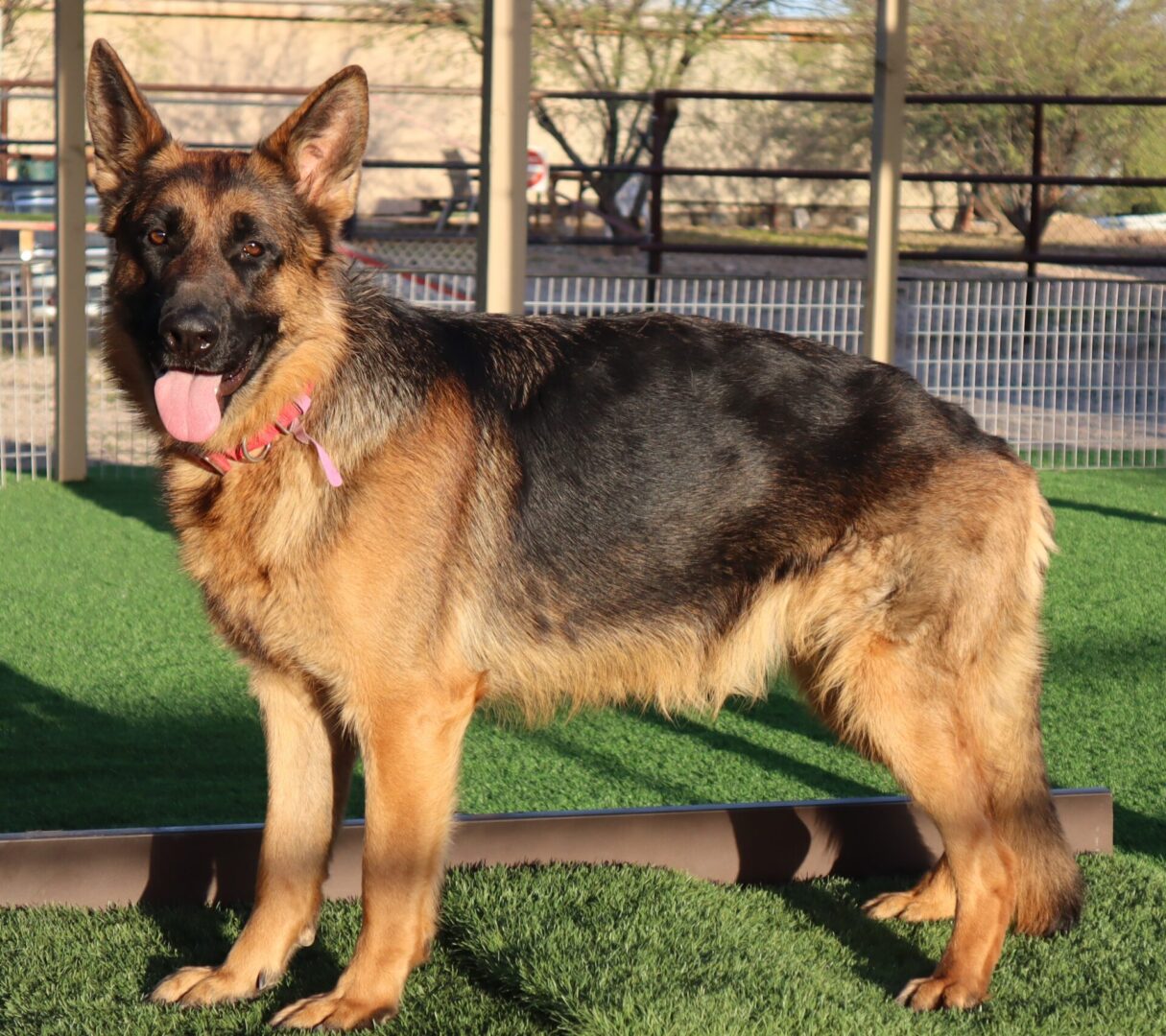 I will have a puppy pick-up day at 5 weeks to choose your puppy. I feel at this time, you can start seeing the coloring and personality of the puppy, and I can see that all puppies are healthy and can go home when they are 9 weeks. Puppies will include a vet certification of health with the first vaccine, being microchipped, an AKC puppy packet, AKC limited registration and microchip registration paid for and mailed off by me, a one-week health guarantee, and three obedience training sessions after the pup goes home, to be used before 6 months of age. Each puppy will also come with a one-year guarantee on DM (test result C) and hip/elbow dysplasia. Please check out the Vintar German Shepherd Facebook for more information and updates. There will be a lot more pictures and videos posted on Facebook and YouTube than on the website of puppies growing, learning, and training with the pack. I encourage joining the class, estimating a month after the puppies go home. The class is not part of the free lessons given. If enough puppies join, a star puppy class will be started; otherwise, puppies will join a social class.
Leaving a deposit for up-and-coming puppies. There is a $500 non-refundable deposit. The cost of a puppy is $2000. A non-refundable deposit is a separate cost from the price of the puppy. Any discounts are applied to the cost of the puppy, excluding the non-refundable deposit. The total price is $2500.
If a 10% discount applies, the price will be a $500 non-refundable deposit plus the price of the puppy of $2000 minus the 10% discount ($200), making the total price $2300. Please note that if you are in any kind of field or job, such as the military, where you may be deployed at any time, deposits are non-refundable. The deposit can be applied once you return to the United States. Do not apply a deposit without a full commitment. There are no refunds on deposits.
I take deposits by Zelle, in person, or by mail. Please make a check, money order, cashier's check (VICKI WINTER), or cash deposit. You can choose to get a puppy from any of the up-and-coming puppies, wait for the litter you want, or wait for the first pick. It will be in the order of the deposits given. There is no guarantee on how long it will take for a puppy to be born. So please do not leave a deposit unless you are truly set on getting a puppy from my pack. I will have 2 categories for deposits. The first deposits will be for a specific parent, and I cannot guarantee specific parents. If the female does not want to breed with a male, I will put her with a different one. So, it would be better to pick mom or dad, not mom and dad. The second choice in deposits will be for any pup, and you will need to specify male or female. If you choose to mail in a deposit, please include your name, address, phone number, email, and best way to contact you, along with information on the male or female pup or specific litter you want to wait for. If you want a specific litter, the same rule applies to anyone who has put down a deposit before you will have to pick first. I do want to explain as well that if, for any unknown reason, I lose a puppy or have an unhealthy puppy, that owner will get the pick of the next litter. I will give you the option to change your choice if, for example, I have all male pups born. So you have an idea of how many males and females are taken on the deposits, but if a person wants a pup and changes their mind, I will give them that option, so they can take a pup home sooner if they so choose. This will all go according to the order of deposits given. I will retain the right at any time to choose the first pick of a litter to remain with the pack. 
The puppies are usually potty-trained with a dog door by the time they go home. Keep in mind they are still babies, so reinforcing the new environment of where to go potty... The pack is never without food or water. I work with each puppy. They will be leash-trained and receive light basic obedience and agility training. They are taught to take food without snapping their fingers, and they will usually understand basic commands such as sitting. They also learn to mingle with the pack and know how to be around other dogs and animals. They will socialize with people visiting the pack as well. We work on them knowing their name before they go home.
The dog's main diet is doggie stew, whose ingredients are on my nutrition page. Adult dogs get 2 cups each morning and night. Puppies get 1 cup 3 times a day. Pedigree dog food is kept in auto feeders for dogs to munch on if they get hungry. I do not believe in limiting a dog's food. Limiting them on food creates food aggression. I limit them to human food, which can cause obesity in dogs.
I feel the puppies are too young to be shipped. It is difficult enough for babies to leave your home, much less shipping them like a piece of mail. There are no exceptions to this, so please do not ask.

Owners can pick up puppies and use an airline approved carry on for puppies. Puppies at 9 weeks on average is below the 20 pound weight limit. No guarantee on take home weight. I do not normally release puppies early, but if weight is close a possible early take home for airline regulations can be discussed. My daughter picked up a puppy in Florida with a flight to Arizona costing $125 for puppy. Puppy was with her the entire trip.
I Do Not Stud Out the Pack
I do my best to keep track of my pups and make sure they are in good homes, but when I stud the dogs out, I am not responsible for how the pups turn out without knowing the dog or owner. When you stud your dog or even breed your female with a strange dog, you do not know the aggression of the other dog and can risk the safety of your dog as well. When I first started, I did stud out Toby's dad, and I will not do that again. The female seemed in good health when she came, but after breeding with Sparky, you could immediately see the bad hip dysplasia she had. The owner had to have known she had issues before breeding her. So I do not trust people to be responsible breeders with their dogs; therefore, I am very picky about breeding rights and do not stud out the pack. Another issue is unknown health factors (etc.) in the other dog. I raise my dogs from pups, so I can visually see any issues as well as get them checked by a vet. I will only give out breeding rights to established breeders approved by me. My dogs are family service dogs only.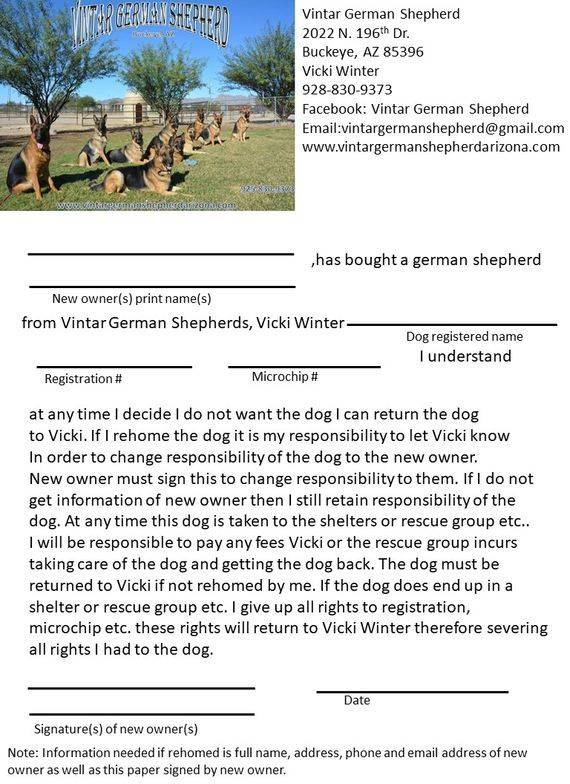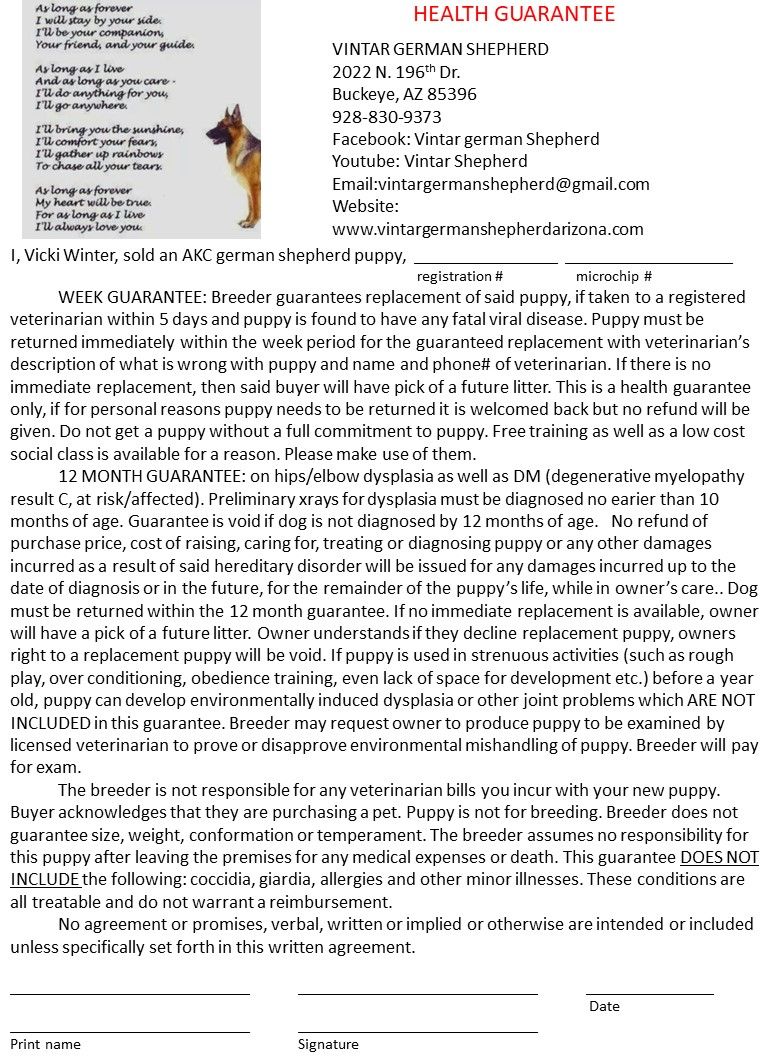 An Example of Papers to Be Given by the Breeder to a New Puppy Owner
Breeder encourages setting up an appointment to meet potential puppy parents before sending in a deposit. A $500 non-refundable deposit with this deposit slip adds you to the list of up-and-coming puppies. Pick is in order of deposits received. This deposit slip will be provided at the time of the appointment during packmeet, which is to meet the dogs and ask questions of the breeder.